EPES receives Prestigious Award from Lowe's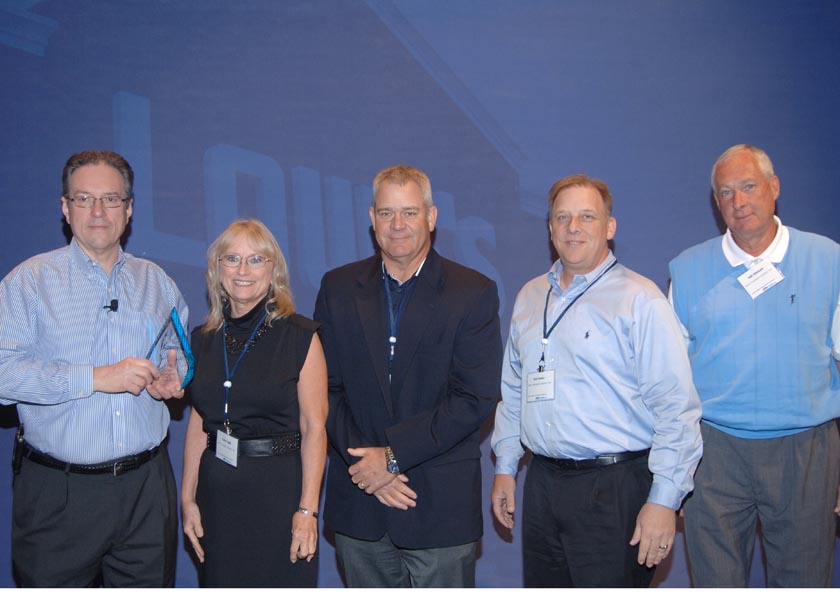 Posted: 2017-06-26 14:17:58

Epes Transport recently attended the Lowe's Annual Carrier Conference in Wilkesboro, NC. The Lowe's conference recognizes carriers that provide them with the best service in several categories including outbound service to the stores and inbound service to their DC's.
For the third year in a row, Epes came away with two prestigious awards. In the Truckload category Epes received a Gold award for exceeding service standards for both inbound and outbound deliveries. Epes was also presented with another prestigious award for best inbound service, the Inbound Carrier of the Year.
Representing Epes this year were Bill Hibbard-VP of National Accounts, Britt Colley-President, Carol Lopp- Regional Operations Manager National Accounts and Alan Oakley-VP of Dedicated.
This is an exciting accomplishment for the entire Epes team and a proud moment for our entire organization. Thanks also to all of our professional drivers for their effort. Go Team Epes!
Epes Transport System, Inc. is a $130 million common and contract carrier with 48-state authority. Based in Greensboro, NC, they operate from five terminals in the Eastern half of the United States with a work-force of over 1100 employees. Dedicated to providing quality transportation services, Epes Transport System has been servicing the transportation industry since 1931. They offer both irregular route and dedicated services solutions to their customers. To learn more, call Epes Transport System, Inc. at 1-800-948-6766.
Back to list