Epes Transport Recognized with 3 Service Awards at the Lowe's Global Carrier Conference
Epes Transport Recognized with 3 Service Awards at the Lowe's Global Carrier Conference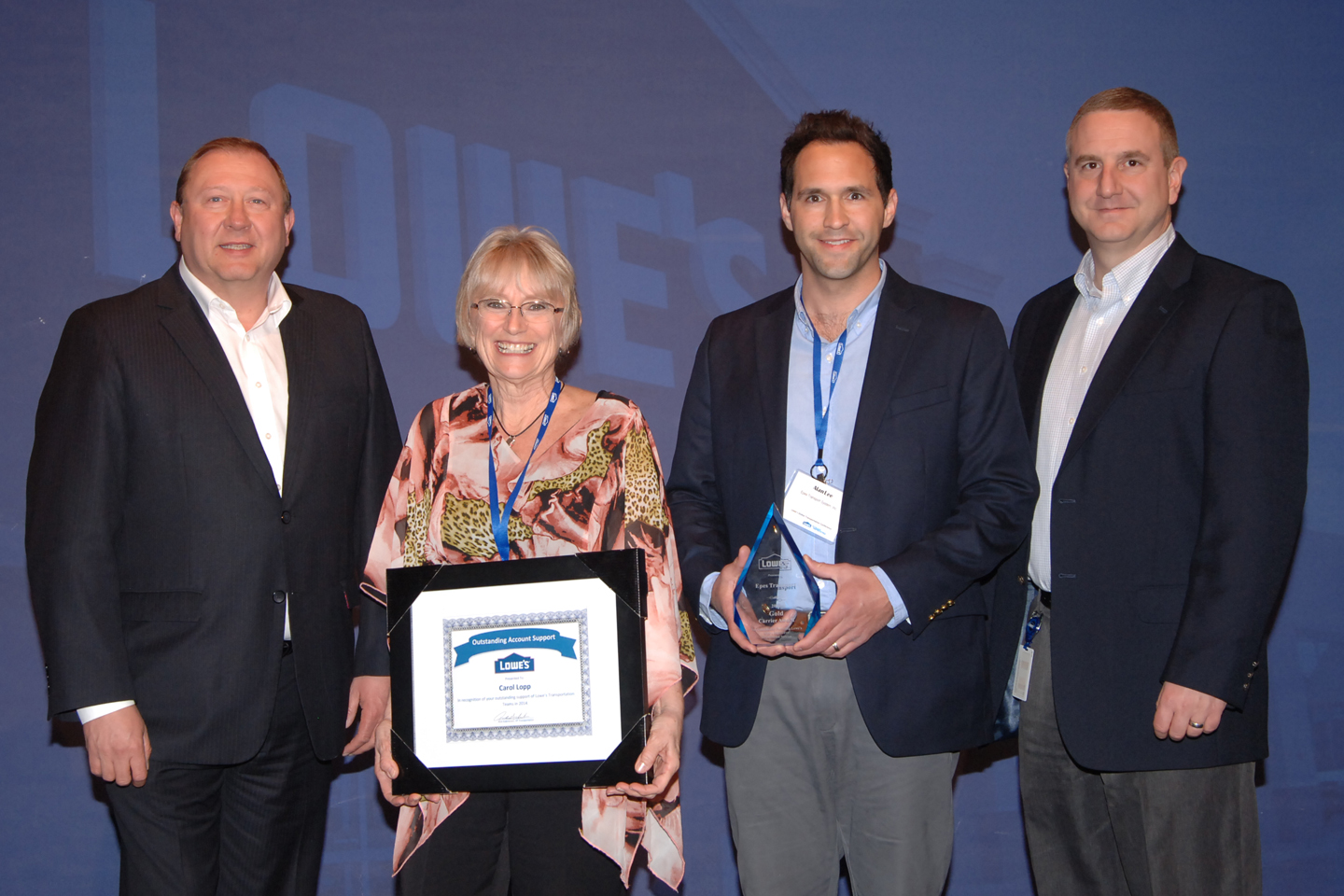 Posted: 2017-06-26 14:13:36

Lowe's Companies, Inc. held their annual Global Carrier Conference March 17th & 18th in North Wilkesboro, NC. The conference gives Lowe's an opportunity to provide updates on company goals and indicatives', as well as provide a year-end review of the company's financial performance.
This venue also serves as an opportunity for Lowe's representatives to interact with their transportation partners and present service awards to those that met certain performance criteria. I am pleased to report that Epes Transport's commitment to service was formally recognized on three separate occasions:


2014 Lowes Inbound Carrier of the Year


2014 Gold Status Carrier


2014 Outstanding Account Support Recipient - Carol Lopp


These awards are a testament to the total team effort displayed day after day by our entire organization. Achieving these feats could not be possible without the complete support of our Management Team and the daily execution by every member of our top notch Operations group and Professional Driver base.
Recognition of this sort from our top account is truly something to be proud of.
A special thank you to everyone for your tireless efforts and dedication in making Epes Transport a premium provider of transportation services.

Pictured left to right:

Rick Gabrielson; Carol Lopp; Alan Lee and Doug Chellman
Epes Transport System, Inc. is a $200 million common and contract carrier with 48-state authority. Based in Greensboro, NC, they operate from eight terminals in the Eastern half of the United States with a work-force of over 1500 employees. Dedicated to providing quality transportation services, Epes Transport System has been servicing the transportation industry since 1931. They offer both irregular route and dedicated services solutions to their customers. To learn more, call Epes Transport System, Inc. at 1-800-948-6766.
Back to list